Welcome to FaithHeart! We provide the easiest and the safest payment:
When you check out with Paypal, our site will redirect you to the PayPal payment page, where you can make the payment by logging in to your PayPal account.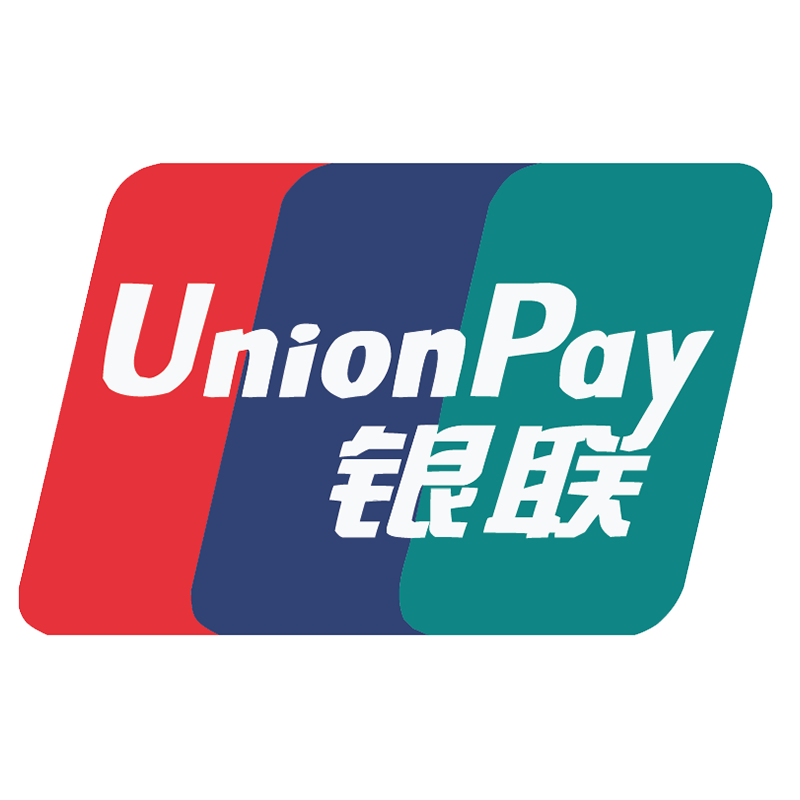 We accept credit/debit cards as above. If your credit card is not listed, you may still be able to make a purchase.

Please note that your payment is processed by your financial institution, FaithHeart does not collect credit/debit card or personal information when you checkout. For questions regarding your transactions on our site, please contact your card issuer.
How to use credit card to make a payment ?
You may pay at PayPal without having a PayPal account. Payments are made at PayPal, but you do not need to have/register a PayPal account: you may enter your credit card's information directly to complete your purchase.
After adding your favorite items to the cart, please:
Clicke "BUY NOW" button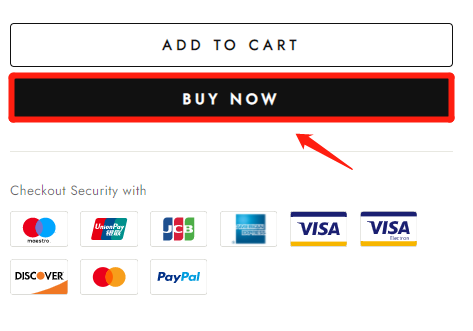 If you do not have a paypal account, enter your contact information and shipping address, then click the "Complete Order" button before you enter your credit card information to complete the purchase.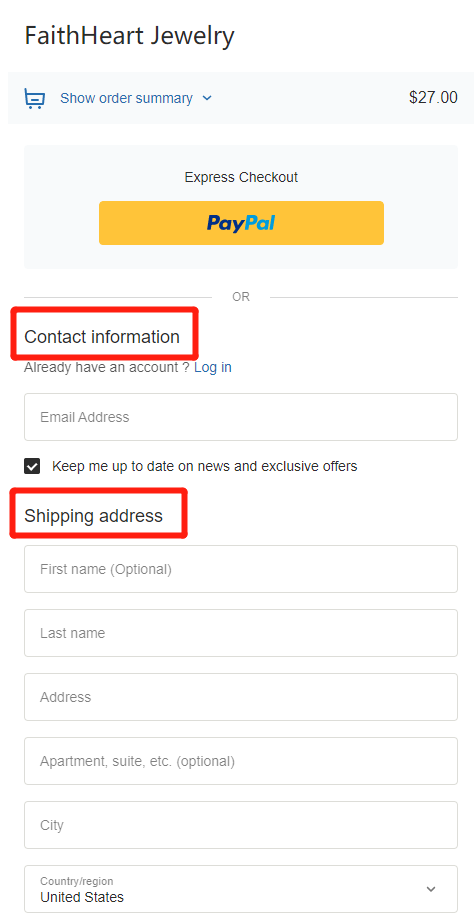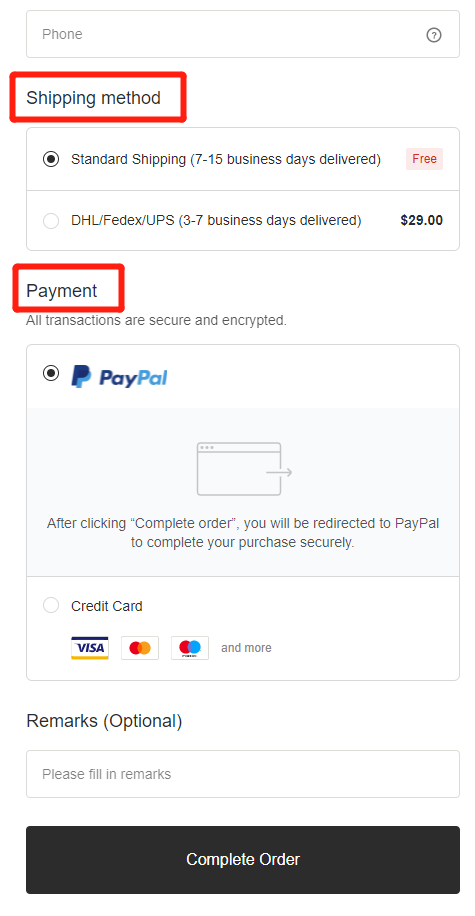 Payment Security
We take security very seriously, so your personal information will be protected. We abide by the industry standard encryption protocol known as Secure Socket layer (SSL) and other reasonable measures to protect your information from unauthorized use or disclosure. All confidential data like payment information are encrypted and transmitted through a secure channel using SSL encryption.
Dcelines and Failed Payments
If payment failure occured , we suggest that you take the following measures
1. Contact your bank, declare that the transaction is for personal consumption, and lift corresponding restrictions such as online transactions and overseas transactions.
2. Once the restrictions are lifted, try to make the purchase again.
3. If such an error still occurs, try using another credit card for payment.
Contact Us
If you have any questions, please contact us at: support@faithheart-jewelry.com