Expert Tips for Selecting the Perfect Norse Viking Jewelry
Mar 17,2023 | FaithHeart Jewelry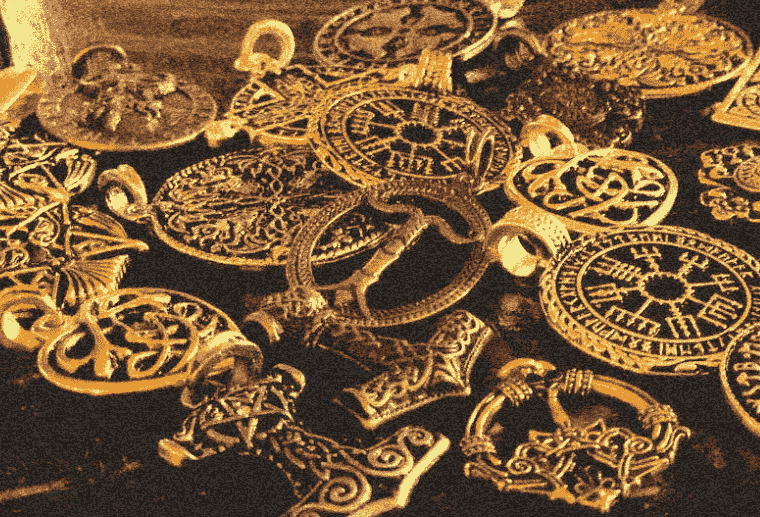 When it comes to Norse Viking jewelry, there is a vast range of options available in the market. From authentic, antique pieces to contemporary, modern designs, you can find everything that suits your taste and preferences. However, choosing the perfect Norse Viking jewelry can be a daunting task, especially if you are new to the world of Viking heritage and culture. Keep up with us, we will share some expert tips that will help you select the perfect Norse Viking jewelry.
Quick View:
Know Your Style
Material Matters
Symbolism and Meaning
Quality and Craftsmanship
Size and Fit
Authenticity and Source
Know Your Style
The first and foremost thing you need to consider is your personal Viking style. Viking jewelry comes in different styles and designs, and you need to choose one that reflects your personality and taste. Whether you prefer minimalistic designs or intricate, detailed pieces, you need to have a clear idea of your style before you start your search for the perfect Viking jewelry.
Material Matters
Norse Viking jewelry is made from different materials, including silver, gold, bronze, pewter, and other alloys. Each material has its unique properties and characteristics, and you need to choose one that suits your budget, preferences, and needs. Silver and gold are the most popular materials used in Viking jewelry, but they can be expensive. If you are on a budget, you can go for bronze or pewter, which are affordable and durable.

Symbolism and Meaning
Viking jewelry is known for its rich symbolism and meaning. Each piece has a story to tell, and you need to choose one that resonates with you. Whether you prefer the Valknut symbol, the Mjolnir hammer, or the Vegvisir compass, you need to understand the meaning and significance of each symbol before making a choice. You can also choose a piece that represents your ancestry or heritage, such as a Viking warrior pendant or a Thor's hammer bracelet.

Quality and Craftsmanship
When it comes to Viking jewelry, quality and craftsmanship matter a lot. You need to choose a piece that is well-crafted, durable, and of high quality. Look for jewelry made by experienced artisans who use traditional techniques and materials. Check for the finishing, detailing, and overall quality of the piece before making a purchase.
Size and Fit
Another important factor to consider when choosing Viking jewelry is the size and fit. You need to choose a piece that fits comfortably and complements your style. Most Viking jewelry pieces come in different sizes, and you need to measure your wrist, neck, or finger to ensure a perfect fit. You can also choose adjustable pieces that can be resized to fit your needs.
Authenticity and Source
Finally, you need to consider the authenticity and source of the Viking jewelry you are buying. There are many replicas and counterfeit pieces available in the market, and you need to be careful while making a purchase. Look for reputable sellers who deal in authentic Viking jewelry and have a good track record. You can also do some research and learn about the history and origins of the piece you are interested in.

As you can see, choosing the perfect Norse Viking jewelry requires careful consideration of various factors such as style, material, symbolism, quality, size, and authenticity. By keeping these expert tips in mind, you can make an informed decision and choose a piece that reflects your personality, heritage, and love for Viking culture.
Read more about Viking Jewelry Latest Trends for 2023
Back to FaithHeart Jewelry Blog.